Rent a car in Kosice
From Kosice aiport at the lowest market rates.
Kosice - Hotel Bankov****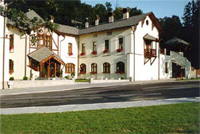 Hotel Bankov offers lodging in:
standard rooms
superior rooms
business suites
presidential suite
All rooms feature a TV set (7 satellite programmes), video (suites only), Pay TV, computer with an internet connection, minibar, a safety deposit box, telephone, radioalarm.
The hotel restaurant offers a wide variety of both slovak and international meals and a selection of wines. The caffeteria serves quality coffees with delicious desserts, ice creams or cocktails.
In summer, you can also enjoy your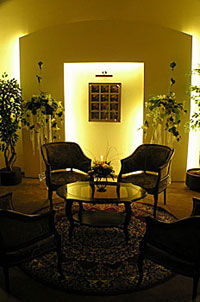 drinks on the sunny terrace.
Hotel Bankov Kosice offers a wide range of services for your satisfaction. These include notebook hire, laundry service, transfers, non-stop reception, wake up calls, information services, ticket reservations for sports and cultural events.
If you want to celebrate with friends or organize a business meeting, Hotel Bankov has something for you, too. Three wonderful lounges - Rose Lounge, Hunter Lounge and Conference lounge - are here to provide maximum satisfaction for you and your business partners, friends or family.
The hotel also has a salon for organizing smaller business meetings, equipped with computers with the connection to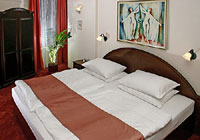 internet, telex and facsimile equipment, photocopying, audiovisual equipment, word processing at your disposal.
Address and contact:
Hotel Bankov****
Dolny Bankov
040 01 Kosice, Slovakia
On-line reservation - safe reservation via Booking.com