Hotels in Kosice
Reserve your accommodation online.
---

Car rental Kosice
From Kosice aiport at the lowest market rates.
---
Tour guiding
With certified guides around the town and close areas.
Kosice - Restaurant 12 apostolov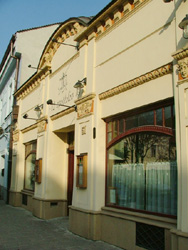 One of the most well-known restaurants in Kosice, founded in 1910, is located in the historical centre of the city, just a few meters from the main street. The building itself belongs to the national cultural heritage. The restaurant is furnished with antique furniture, oil paintings of the 12 apostles, many valuable antiquities and acessories.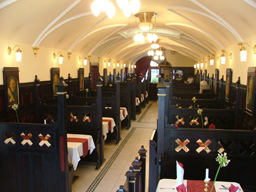 Cuisine and meals :
international
the 12 apostles specialities
Beer - draught:
Pilsner Urquell 12°
Velkopopovicky kozel (Czech beer of the year 2005)
Beer - bottled:
Saris dark, Krusovice dark, Zlaty Bazant 0,33l, Radegast non-alcoholic, Clausthaler non-alcoholic 0,33l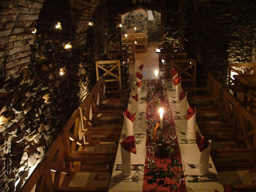 Besides the restaurant you can also spend pleasant moments in the romantic and crude settings of the roman cellar or sunny afternoons on the terrace.
All the facilities are air-conditioned.
Contact:
Kovacska 51
040 01 Kosice
tel.: +421 55 729 51 05
tel./fax: +421 55 729 51 04
12apostolov@hostinec.sk
Open: Mon - Fri : 11:00-23:00, Sat - Sun: 12:00-22:00

·
Back to Top
·